Par: 3
Distance: 123 metres
This is the easiest hole on the course. It looks like you can just throw the ball onto the green!
There are trees on both sides of the fairway, and out of bounds on the right.
You can use anything from a Wedge to a Seven Iron depending on your ability.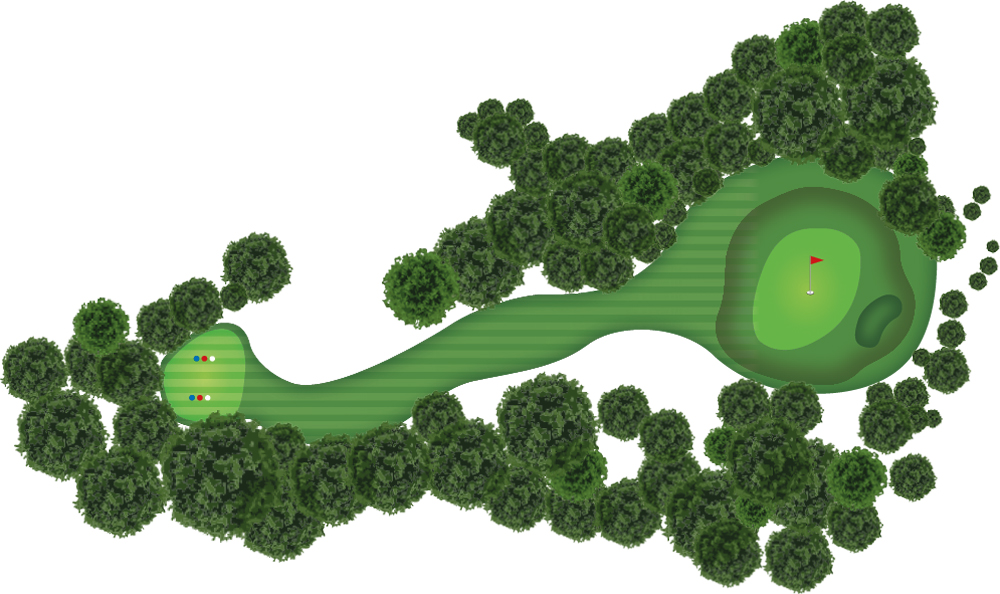 Metropolitan Colliery 1886 - present
Metropolitan Colliery is the oldest continuously operating mine in Australia.
The first sod turning ceremony by South Cumberland Coal was held on 3 March 1886 at the number 1 Shaft, and by 1888 coal was being produced.
Infamous for being 'outburst prone', the mine developed various prevention techniques including inducer shot firing and pre-drainage.
The colliery has passed through several hands including AIS, Denehurst, Sada, Helensburgh Coal and Excel Coal. As of 2014, it was owned by Peabody Pacific Pty Ltd.
During the process of constructing the drift, high levels of carbon monoxide gas required the use of massive pit top exhaust fans, instead of the surface furnace ventilation systems used at all other local mines, to ensure the safety of the operations. Continued high gas readings saw the introduction of flame safety lamps in 1887 for each employee, rather than the 'naked lights' used in other coal mines.
---
Next: Hole 11: South Bulli
Previous: Hole 9: Mount Kembla