Par: 3
Distance: 185 metres
This is a difficult hole. It requires a straight shot.
It has a sloping fairway with trees on both sides and a green that does not allow aggressive play.
It also has a bunker on the right side.
Putting from above the hole will test your patience.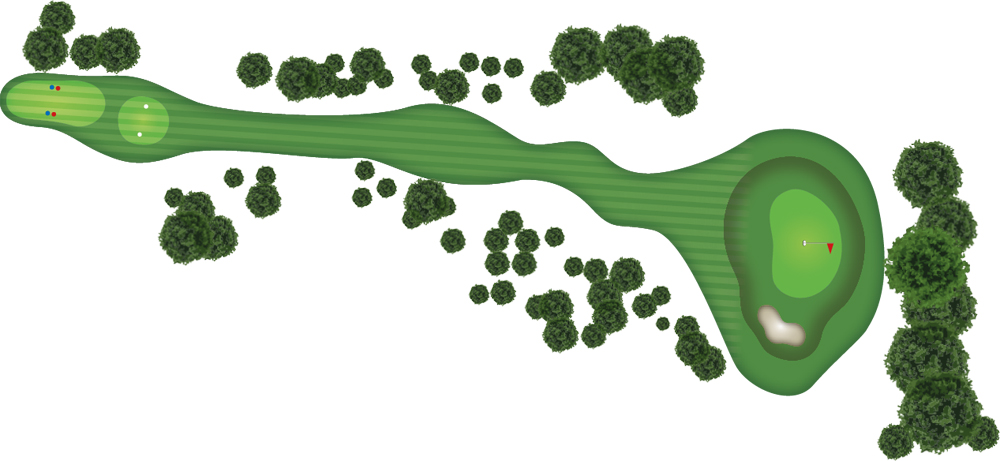 Russell Vale Colliery 1861 - 1864
Russell Vale Colliery was originally opened by Taylor and Walker on land owned by the Osborne family.
Animosity led to a dispute between Taylor and a neighbour, over access rights for the tramways to the jetty's at Bellambi Point.
The mine closed in 1864 due to a depressed coal market, and was later reopened by Thomas Saywell in 1886 as the South Bulli Colliery.
---
Next: Hole 5: Old Bulli
Previous: Hole 3: Woonona