Par: 3
Distance: 163 metres
Depending on tee location, this hole requires a rather straight shot.
There are bunkers on both sides of the green and a native garden on the left.
You need to give this hole your attention. Windy conditions contribute to make this the fifth-hardest hole on the course.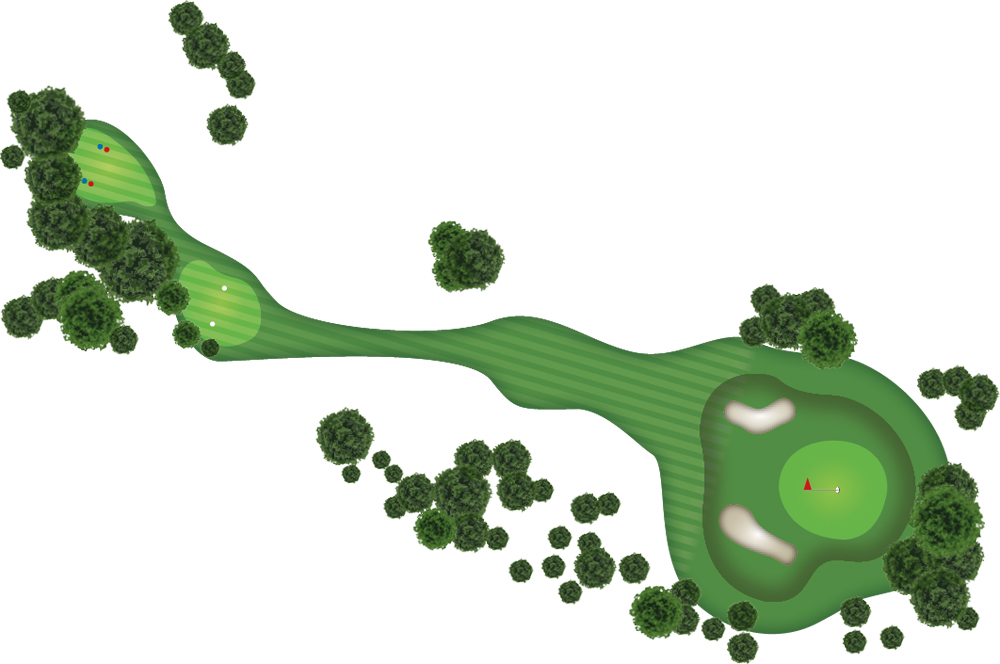 North Bulli Colliery 1878 - 1922
North Bulli Colliery was also known as North Bulli No.1, or Coledale Colliery.
The Colliery was opened in 1878 by the North Bulli Coal and Iron Mining Company, west of the Coledale Railway Station. The site chosen to open the mine revealed the Bulli Seam as being low in height and heavily faulted. The mine workings were continually hampered by surface water entering the workings. A tramway formation was prepared for a rail link but no rails were laid.
The mine was closed in 1926, reopened in the 1940s and closed again in 1972.
North Illawarra No.1, No.2 Colliery
In 1884 new entries were driven by the North Illawarra Coal Mining Company on property next to the earlier North Bulli Colliery entries. The partially prepared tramway from the mine was completed to Hicks Point where a jetty was built to service the Companies Illawarra No.1 Colliery and Illawarra No.2 Colliery at Austinmer.
North Bulli No.2 Colliery
North Bulli No.2 Colliery was opened in 1903 on the site of the No.1 North Bulli Colliery, with two existing tunnels driven in a considerable distance and used to drain water from the mine. Thin seam longwall mining was introduced initially to accommodate the seam thickness and production from the mine met expectations until 1910, when a large fault intersected the seam.
The fault was successfully penetrated after some time and large scale board and pillar mining operation followed.
The mine installation included a large coke ovens plant and closed in 1922 as a result of lack of orders.
---
Next: Hole 18: Tongarra
Previous: Hole 16: Black Ball