Par: 3
Distance: 115 metres
This hole completes the Russell Vale Corner, and is the second easiest hole on the course (although it has its moments).
There are out of bounds on both sides, and a bunker on the right side of the green.
The green falls back towards the fairway.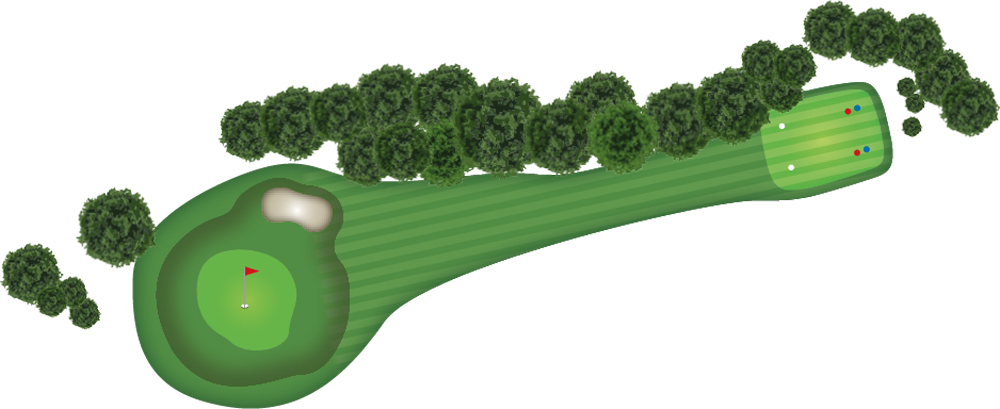 South Clifton Colliery 1891 - 1983
In 1891 Saywell and Wilson reopened an unnamed mine which had been previously closed in 1887 by the Minister of Mines as dangerous.
In 1910 a new tunnel, the South Clifton Tunnel Mine was commenced. The original 1891 shaft was closed in 1920.
The mine was reported as having more than 500 employees in 1926.
In 1934 the first coal Mining Industry Women's Auxiliary in New South Wales was created by the women whose men were employed at South Clifton mine. In May 1972, South Clifton became internationally prominent when for the first time in history, a workforce in an act of defiance against losing their jobs, assumed absolute control of their workplace.
In 1972 the mine, which was then under the ownership of Clutha Development, was closed. It reopened in 1973 under North Bulli Collieries, only to permanently close in 1983.
---
Next: Hole 13: Excelsior
Previous: Hole 11: South Bulli