Par: 4
Distance: 325 metres
The driver makes another appearance for this hole.
A single palm tree not far from the tee area seems to attract shots.
This hole has a reasonable fairway allowing a second shot into the green.
A rather large bunker on the right side is there for the wayward shot.
The green has two levels and some slope naturally to the ocean.
Not a bad finishing hole.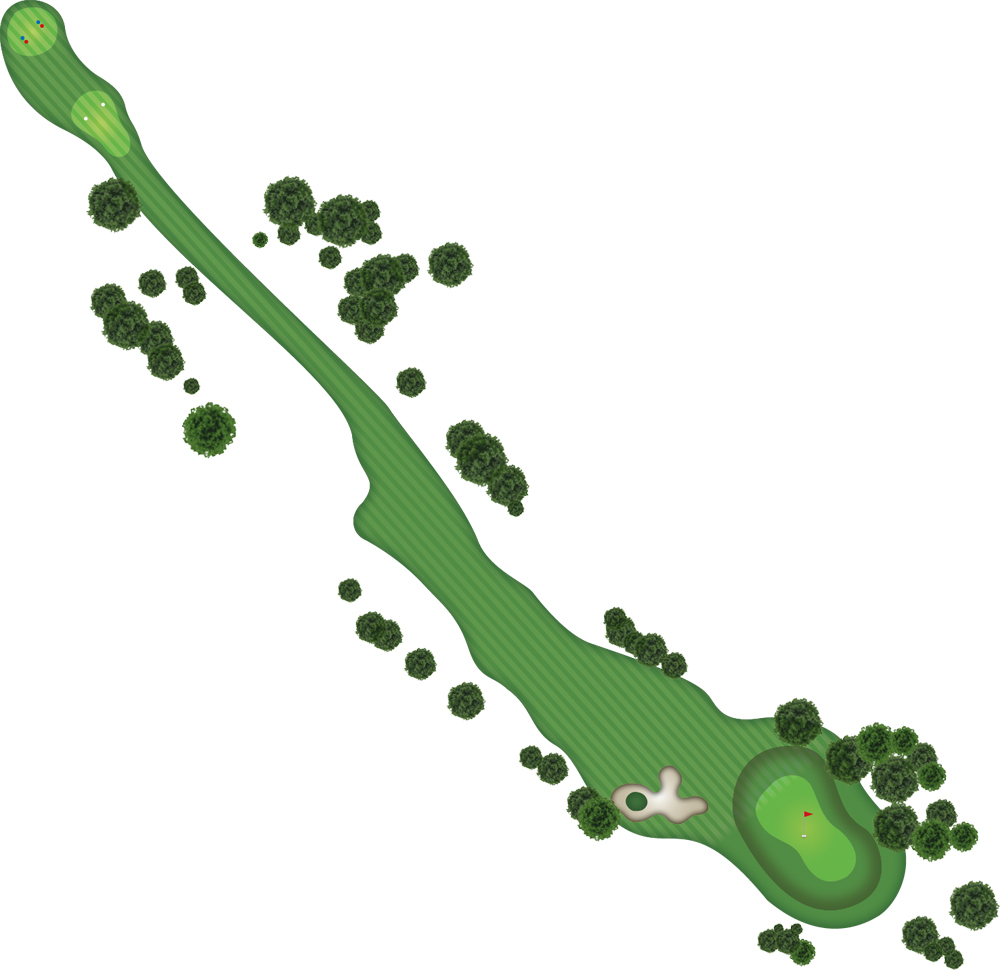 Tongarra Colliery 1893 - 1964
The Brownlee family was among the earliest settlers of Stockyard Mountain and Tongarra region. In the 1880s, the area was essentially an agricultural sector of the Municipality of Shellharbour.
In 1893 William Brownlee, having heard of the possibility of coal seams existing in the area, began to explore that possibility. He eventually found coal outcropping 800 feet above sea level. After having driven 40 feet into the outcrop he established a number of coal seams. This coal proved to be equivalent to the best of the Newcastle region coal.
William began mining in 1893 and sold coal to the Albion Park Dairy Factory on Calderwood Road. Investigations into shipping coal from Shellharbour led nowhere.
After passing through several hands the mine was taken over by the Excelsior Collieries and Coke works in 1943, and produced coal for the newly built Tallawarra Power Station until the colliery closed in 1964.
---
Previous: Hole 17: North Bulli