Par: 3
Distance: 112 metres
This is a short hole with the green protected by a bunker and out of bounds on the right.
Stray left or over-shoot the green and a par becomes unlikely.
Should be relatively easy.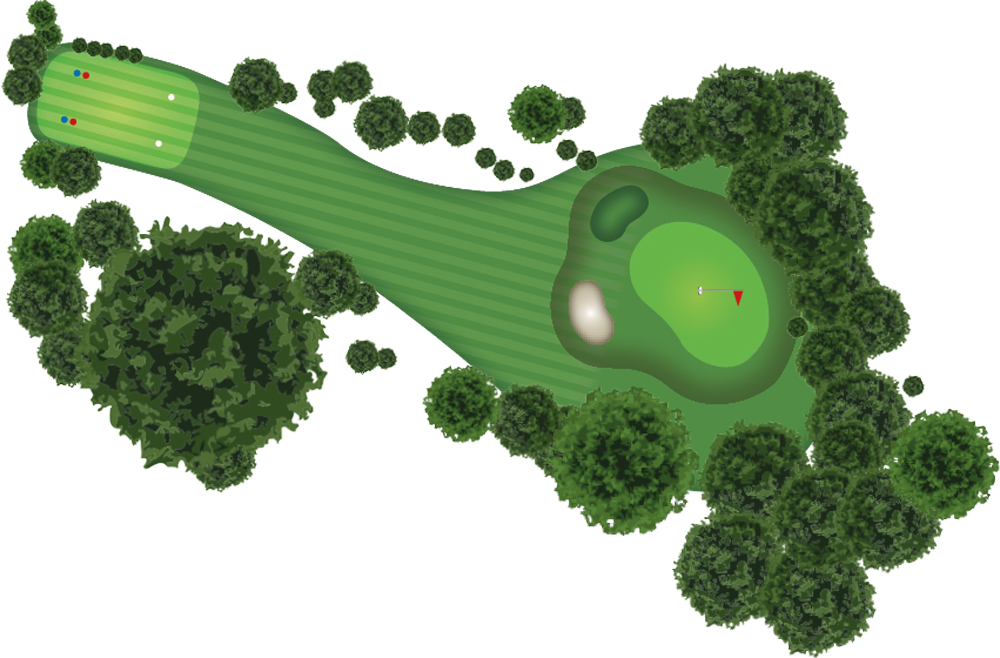 South Bulli Colliery 1888 - present
This mine began life as the Russell Vale Colliery in 1861. It closed, then reopened in 1888 as South Bulli Colliery.
In 1901 the mine was acquired by Bellambi Coal Co. At one time, it was the largest mine in the Illawarra, employing over 550 men.
In 1926 the mine was amalgamated with the Bellambi Colliery, and was associated with a Coal Preparation Plant and two Coke works.
It has been renamed several times, including Bellambi West Colliery (1997), Bellpac No.1 (2002) and NRE No.1 Colliery (2005).
The mine is now known as WCL Russell Vale Colliery, owned by Jindal Steel and Power Ltd operating as Wollongong Coal Ltd.
Coal wash from South Bulli Colliery was used to form this golf course.
---
Next: Hole 12: South Clifton
Previous: Hole 10: Metropolitan